Are you looking for load handling devices or conveyor elements?
Load Handling Devices for every Requirement
Whether proven telescopic forks, powerful push-pull grippers or conveying elements such as vertical conveyors or transfer cars – DAMBACH COMPONENTS offers a versatile selection. Both for pallet handling and for small load carriers – for loads from 20kg to 1,500kg.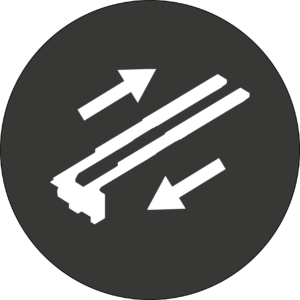 Storage
Whether europallets, mesh boxes or small parts containers - DAMBACH COMPONENTS offers the right load handling device for many load carriers. Manufacturers of storage technology benefit from high-quality, high-performance components.
For large and small load carriers
For the safe handling of large load carriers, DAMBACH uses telescopic tines, single and double depth telescopes and telescopic tables with lifting device. Miniload-telescopic tables with belt conveyors or clamping and box grabbers are used for the dynamic storage and retrieval of small load carriers.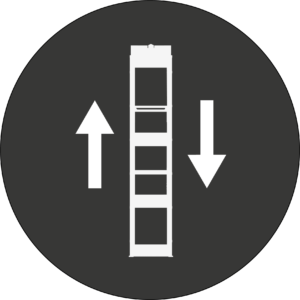 Lifting
DAMBACH offers a wide range of vertical conveyors for the vertical transport of various load carriers. As flexible as the storage requirements, these can be equipped with up to two load handling devices, counterweight and housing.
Conveying
A large selection of pallet conveyor technology elements is available for planning individual material flows. The standardized DAMBACH conveying elements can be flexibly configured and, thanks to their pre-installation, can be easily integrated into existing conveying systems.
As an independent division, DAMBACH COMPONENTS can draw on over 45 years of experience in the development and production of load handling equipment MADE IN GERMANY.
Qualified contact
Direct contact person specialized in your request around storage and conveyor technology.
Fast processing
Immediate answers to technical questions and short-term preparation of offers.
24/7 Service
Reliable help in case of emergency and fast spare parts supply.
Many years of expertise
Own development and production
for over 45 years.
User-related experience.
Do you already have a saved configuration?
Please enter your configuration number here:
Do you have any questions, suggestions or would you like more information about our products? Write us via the contact form and we will contact you as soon as possible.