Transfer Station with Telescopic Unit
The DAMBACH COMPONENTS transfer unit consists of single-deep or double-deep telescopic forks and a robust lifting unit. Due to their high-quality design and low deflection, the telescopic forks are suitable for safe handling of a wide variety of pallets and skeleton containers. Transfers with a distance of up to 4,500 mm can be realized without any problems. By means of rack and pinion drive, up to 200 mm of lift are reliably and precisely implemented. The loading and unloading process is shortened to a minimum by the transfer station with telescopic forks. The transfer position is also extremely precise thanks to the matching transfer frame with infeed hopper. This increases system availability, especially in combination with automatic conveyor systems.
Technical Data
Payload: 1,500 kg
Temperature: -30 °C to +40 °C
Transfer speed: 120 m/min
Excavation: 200 mm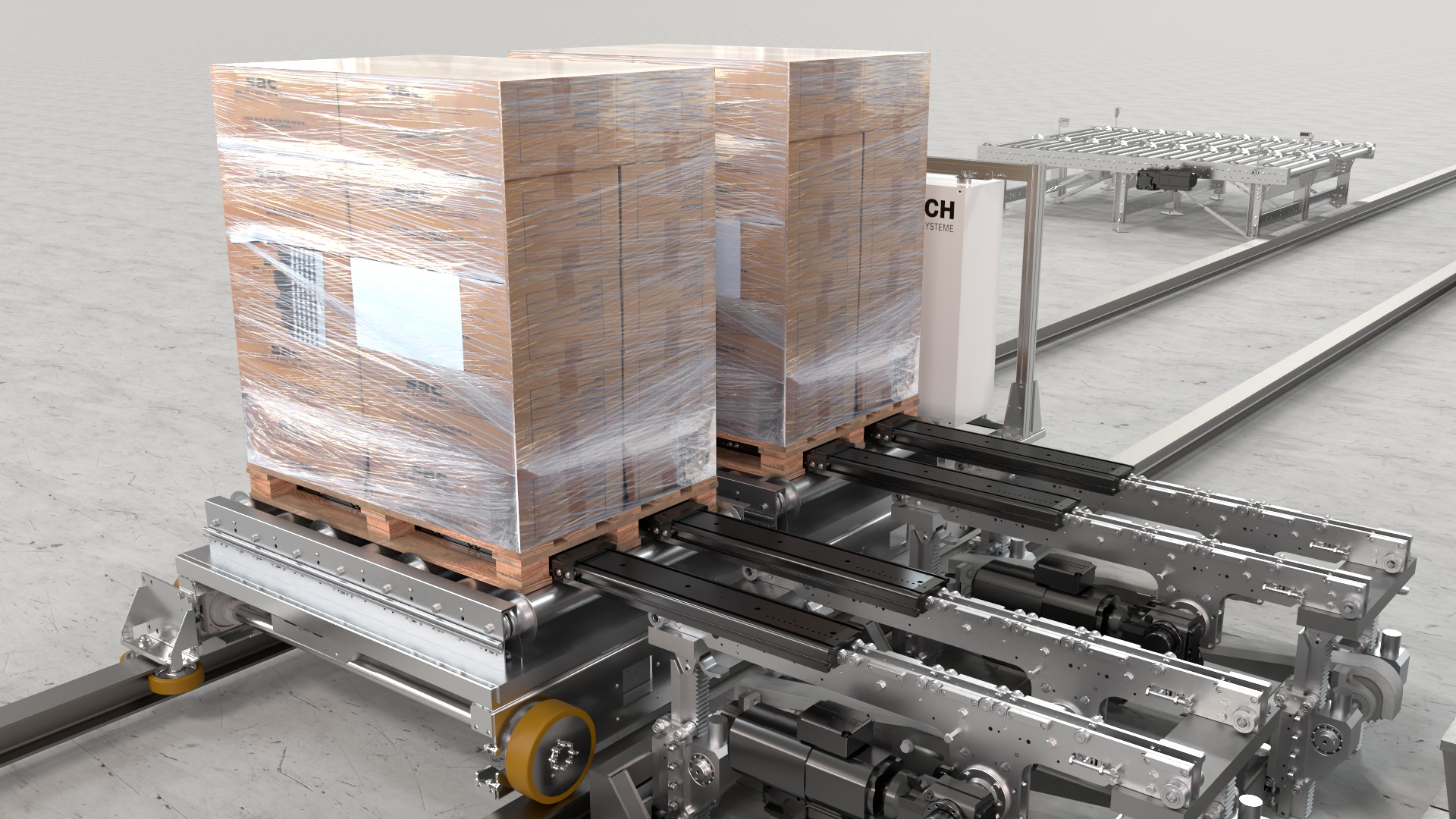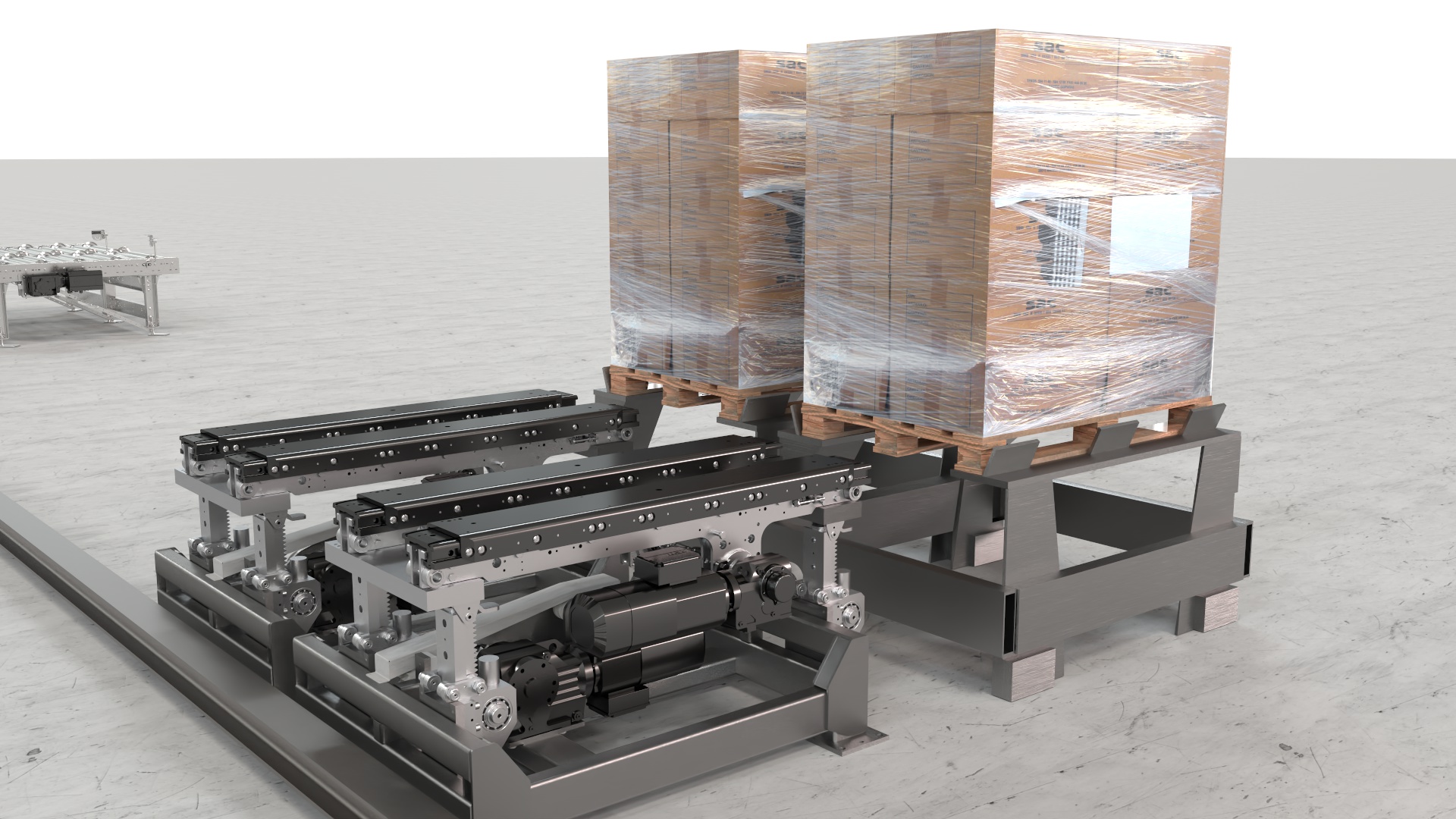 Telescopic Units with Fork adjustment
By means of automated tine adjustment, the DAMBACH telescopic units can handle a wide variety of load widths. For example, in the interaction of several telescopic tines with adjustment unit, both large special pallets and standard Euro pallets can be transported. This increases the flexibility of the warehouse technology and reduces investment costs. The adjustment width is adapted to the respective requirements and is thus suitable for many load carrier sizes. Thanks to variable interfaces, the telescopic units with fork adjustment can be used in a variety of ways – whether on distribution carts or storage and retrieval machines.